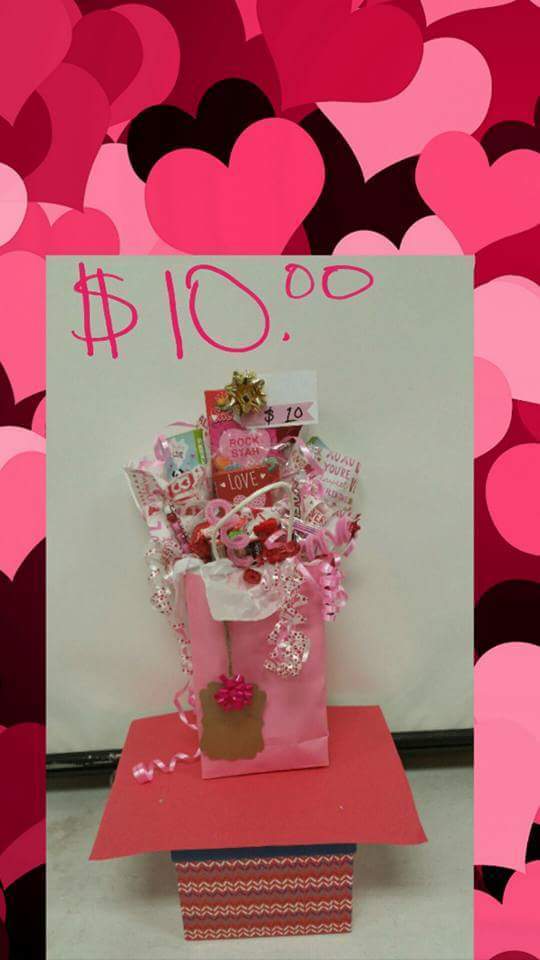 Hand made Valentine's Day gift
SKU VDGift10
Product Details
These Valentine gifts were made by the mothers of the Rineyville Jr Volunteer Firefighters. All proceeds are to help fund sending them to State Fire School this year in Lexington Ky. All donations are welcome as well.
These are all handmade and no two are exactly alike. Colors and style may vary. If you would like something specific please specify.
Pick up will be available at the Rineyville fire station on February 12th between 2-6 and February 13th between 12-6. At that time we will also have a Valentine Goodies Sale going on where other baked goods will be available for purchase as well. (Chocolate covered strawberries, homemade cakes, candies, etc.)
DELIVERY - If you would like your gifts delivered to Rineyville Elementary, JTA, or North Hardin we are offering delivery free of charge to those schools on February 12th. (If you have a preschooler it would be February 11th since they do not have school on Friday. ) If you need your Valentine delivered to another location we can make arrangements for a small delivery fee.
Save this product for later